About time for some new news about whats going on in the forum.
488 Members and Counting!
Yup thats right we are going to be big 500, I want to thank every member that have registered and maked this possible.
Over 1000Posts in the forums!
The forum members isent sleeping, we are posting like we got fired in the back.
New Staffmember!
Alexe is now a moderator with powers over the game section, welcome to the team.
And now the mod part...
GTA:SA Smcars and Exile TC mod.
Nik have started one hell of a mod, a total conversion, (yep he's back in the gta community and not only making cars anymore).
The mod is a partnership between Smcars.net and Exile so we are exciting to see what this will bring us.
Releases.
Mindfuck have released 3 very nice Chevy's and a Ford towtruck , just go get them, they just look too nice to be without.
Aswell Liam have done a Hamann version of his BMW M3 (pic by k0ster and Alexe).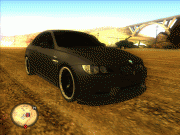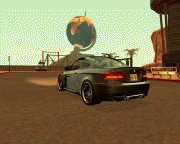 King George have relased a nice Dodge Charger.



More inside the forum!
Nik n Repo