http://www.sufferingtiesthatbind.com/
Midway Games with Surreal Entertainment strike again!
Quote :

The Suffering: Ties That Bind is a video game developed by Surreal Software and published by Midway Games, released in 2005 for the Xbox and PlayStation 2 game consoles as well as the PC. It is the sequel to The Suffering, and storywise picks up immediately after the ending of that game. Players who have a game save of the different endings of The Suffering can decide with which morality to start with, starting with a different morality changes the dialogue and intro of the game.
The Suffering: Ties That Bind features a number of gameplay changes from the original The Suffering. The player can no longer carry around xombium bottles to refill their health whenever they need to, and instead must rely on stationary pickups located throughout the level. When critically injured, the player may also heal a very small percentage of their health by hiding from the immediate battle to recover. The player is also now limited to only carrying two weapons at a time, which now adds a sense of strategy to the gameplay.
So there ya have it, straight from Wikipedia

Seriously, this game is a major improvement from the first part in several directions:
* Story-wise – explains alotta shits, man, like what's the deal with Blackmore and what happened with his wife and children and all that… I love the return of dr. Killjoy, he's my favorite villain in this game, and believe me, there are quite a few villains

* Variety of monsters/freaks. Stan Winston really went all out on these new monsters, some of them could only have been thought of by an original veteran designer as himself. Plus, almost each freak category has a Captain form now, like a larger armored evolved big brother who you can only kill in Insane mode. And then there are the soldiers of Jordan's private mercenary crew whose soul aim is to take down their prime target by all means necessary: YOU!
* Variety of weapons: Melee (Pipe, fire-Axe, Baseball Bat, Knife + the rear end of every other fire-arm); * Colt45 (or whatever 1911 or what it is, normal pistol) (Single&Double); * Revolver 357 Magnum (Single&Double); * Sawn-Off shotties (Single&Double); * 12 gauge pump-action shottie; *Scorpion full-automatic submachine gun (Single&Double); * M3A1 - like MP5 or something like a cross between it and an M4; * M60; * Rocket-Launcher; * Grenades/Molotovs/Flash-bangs; and I'm probably forgetting something here… sorry. To me, it's quite enough to keep me interested on what comes up next

Plus you have more than one attack in Insane/Monster form!

* The setting of the action is much broader, you have the entire city of Baltimore now! Baltimore (on the official website, not ingame) is nicknamed Bodymore and the state of Maryland is punned as "Murderland" which fits it quite well actually! Hehe

The missions length and total gameplay time was already pretty large, but this one is a full city, man! You get to ride a truck, go through sewers, the docks, warehouses, several levels buildings, theatre, street shops, Baltimore correctional facility (yeah, back to prison for a while) and many more!
"INSANITY is your Deadliest Weapon"
still stands, and there seems to be more action with it. There are quite a few strategic choices in the game as well, not that the first game didn't have any, but it's good to keep them coming, and always in a different package, new ways to blow up a wall or break down a door and shit like that.
I love the new cutscenes too, even Torque's wife looks hotter (God rest her soul

).
It's the same Riot Engine but it's really looking good, the light/shadow shifts, the lantern use and 3rd and 1st person switch are quite the same though just as appealing and welcomed.
Torque is still bad-ass, the atmosphere is still action-packed and ready to scare the shit out of you behind every corner, just too many easter-eggs, dammit! I have to play the game for like 3 weeks to find everything I would like to

All in all, a worthy sequel, a gratifying experience and a fan-fulfilling saga of surviving Hell through the skin of a convict. Take time to confront the ghosts, myths and monsters of the gutters of Baltimore and the foulest ghouls of Hell with an arsenal you won't discard as being inefficient

Okay okay, enough jibber-jabber, let the screenshots come
in waves
: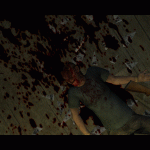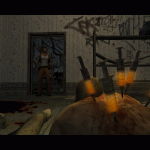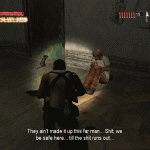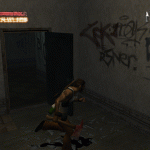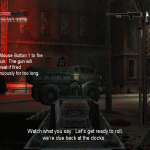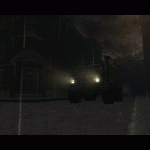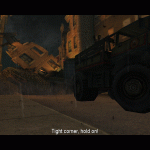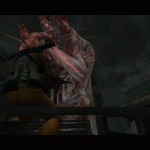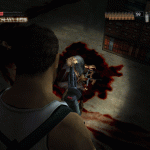 More pics to come